No hoof, no horse...
More than just a catchy phrase, the foot/hoof is the foundation that carries the healthy horse forward.
In fact, it's so important that we have dedicated specific resources to your horse's podiatry health needs. Our doctors, staff farriers, and consulting farrier are all highly experienced and specially trained to deliver their knowledge and treatment plans for cases ranging from everyday shoeing to specialty/corrective shoeing, surgical needs, and long-term treatment to reverse or stop further degenerative diseases and syndromes.
We're here to walk the road to foot/hoof wellness with you.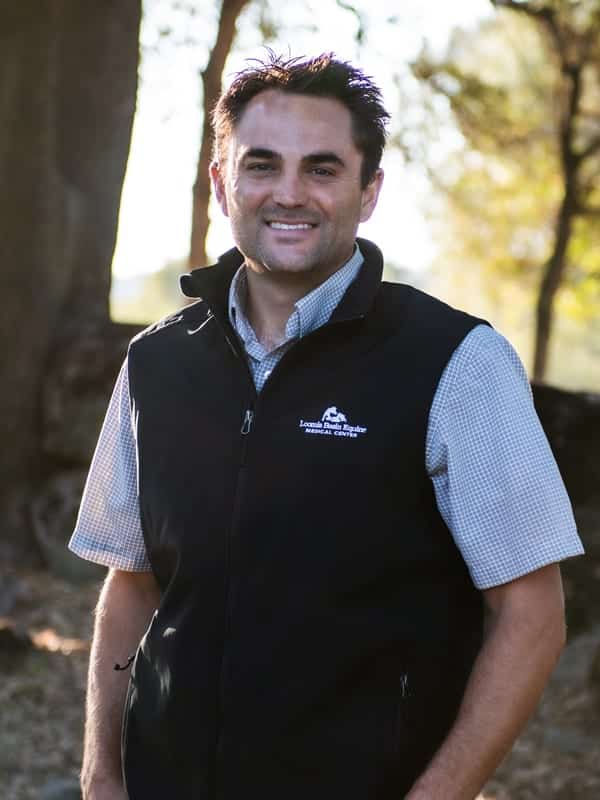 John Brain
CERTIFIED FARRIER
I graduated from Pacific Coast Horseshoeing school in 2007, and have worked on a wide variety of equine disciplines throughout my career, primarily shoeing hunters & jumpers. I started out shoeing pack-string and dude horses, and spent my summers during college guiding horse tours in Yellowstone National Park.
My family has four horses (Arabs & Quarter Horses) and we love to camp, trail ride, and race dirtbikes.
My favorite part about farrier work is shaping iron to improve and enhance the horse's movement to help our clients achieve their goals.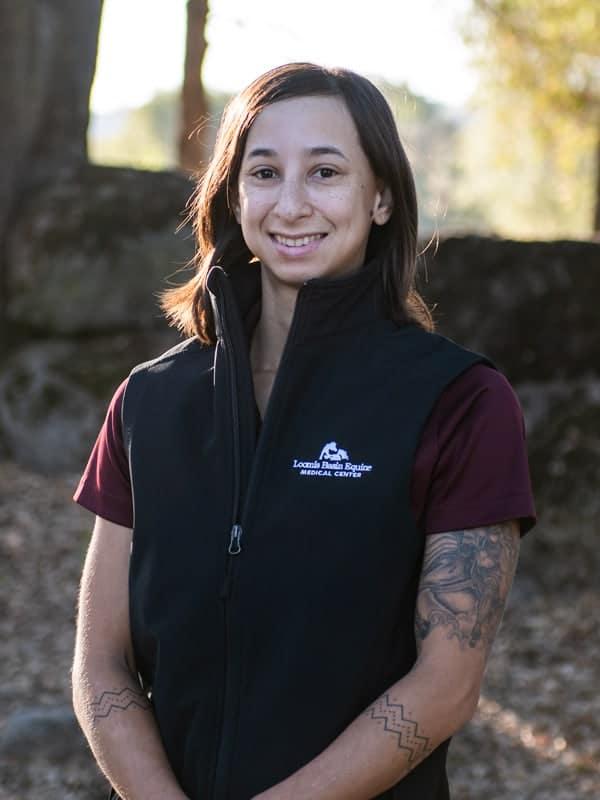 Marijke Ellert
CERTIFIED JOURNEYMAN FARRIER
I began shoeing horses in 2005 after graduating Pacific Coast Horseshoeing School. Shortly thereafter I began pursuing my certification through the American Farriers association, and in 2010 I became a Certified Journeyman Farrier.
Throughout my career I have shod hunters, jumpers, endurance horses, english and western sport horses, trail horses, and specialize in therapeutic farriery. I also had the pleasure of returning to Pacific Coast Horseshoeing School as a part time instructor.
I have two horses of my own, a Mustang gelding I raised from a foal, and my childhood horse, Krystiki, an Arabian. In my spare time I volunteer for El Dorado County Search and Rescue, as part of their Mounted, Technical Rope Rescue, Ground and K9 teams. I also volunteer for Sierra Wildlife Rescue as a wildlife transporter.
Jesus "Jesse" Valenzuela
CONSULTING FARRIER
I was born and raised in Mexico on a large farm, where my love for horses began. I knew I always wanted to be around horses. As a young adult, I came to the United States and began my Farrier career in Tucson, Arizona. Eventually, I ended up in Grass Valley, California and met Frank Smith, who became my biggest role model and mentor.
During this time I lived with Frank on a 900-acre ranch with over 60 horses, that I would practice my shoeing on. I then went on to meet Blake Brown at Loomis Basin Equine. I shadowed him for 6 years and he really helped me master my craft. With his help, I specialized in equine hoof care, including trimming and balancing horses hooves, and placing the shoes.
I have since branched off and worked on my own. With more than 30 years of experience, I pride myself in my outstanding work ethic and passion for horses. I will always provide a service that is professional, dependable, and caring.